HUMAN RIGHTS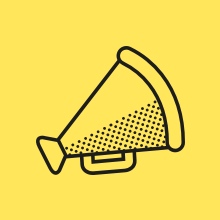 Human rights for everyone
There are countries in Europe where the rule of law and the rights of minorities are under attack. The voices of the far right are louder than ever, and these voices refer to human rights as if they were a threat to social order. At the same time, the rights of women and LGBTIQ-people are under threat and hate speech against migrants is intensifying.
At a time like this, the work the left has done to defend human rights and equality is more important than ever.
Democratic backsliding and the deterioration of human rights within the EU must be taken seriously. The EU must defend universal human rights, human dignity and the rule of law. We need to suspend EU funds from member states that systematically breach the rule of law. EU's migration and asylum policy has to respect, protect and promote human rights and human dignity, not the other way around.