CLIMATE JUSTICE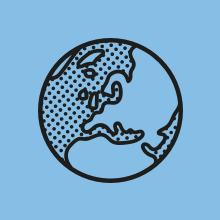 A green Europe for everyone
Globally, the European Union is at the forefront of climate innovation and nature conservation. However, in order to stop global warming at a critical 1.5 degrees, we need to do much more. The key to combating climate change is to address it in a socially just way – otherwise the feeling of social exclusion and marginalization will increase.
This decade is crucial in the fight against climate change. Global warming is forcing our society to change. This means our economic system based on overconsumption and throwaway culture must change. For climate-friendly choices to be truly available for all, we need significant structural change.
EU-level climate action is in Finland's interest. The climate crisis transcends national borders and we will not be able to cope without joint action. The European Green Deal must respond to the climate crisis. At the same time, it must create welfare and new green jobs. We now have the opportunity to build together a greener and a more socially just Europe.